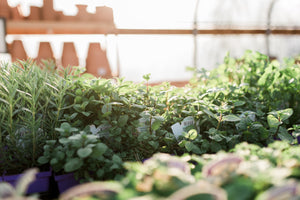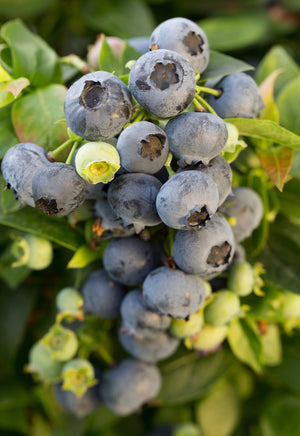 Vegetables,
Fruits & Herbs
Create your own edible garden!
Root, grow, harvest.
At Bast Brothers Garden Center, you'll find vegetable plants, berry-producing plants, and herbs in various sizes, ready for you to bring home, plant, and nurture to harvest.
Vegetables
Our assortment of Chef Jeff's Garden vegetable plants spans from artichoke to zucchini (and everything in between)! Find unique varieties, all GMO free starting this Spring.
Fruits
Shop the signature line of Bushel & Berry ornamental and self-pollinating berry bushes! These easy to care for fruitful bushes are a favorite amongst beginner gardeners and pro's alike!
Herbs
Ever heard of a cola plant? We've got them, and more! Shop our Chef Jeff's Garden pots for a wide selection of classic and unique herbs for your garden!
raised beds
Perfect for Vegetable or Cut Flower Gardens!
Raised beds provide good drainage, fast-warming soil, looser soil than in-ground beds, less weeding, and fewer pest issues. Plus, many find them to be aesthetically pleasing in the homeowner landscape!
Shop Raised Beds
product spotlight
Bushel & Berry
Bushel and Berry® is a unique collection of compact, ornamental and self-pollinating berry plants for the home garden. They are breathtakingly beautiful and produce delicious, edible fruit! These perfectly compact varieties are available in a range of exciting berry types and flavors.
Limited time
Buy any 8 veggie or herb pints & receive 15% off!
Discount applies to Chef Jeff's veggie & herb pints when you purchase 12 or more. Mix & match!
Limited time
Buy 8 or more Chef Jeff packs at $3.75 each!
Veggie packs retail for $4.50 each. Savings apply when you purchase 8 or more. Mix & match!