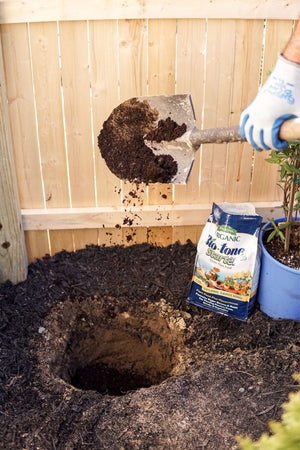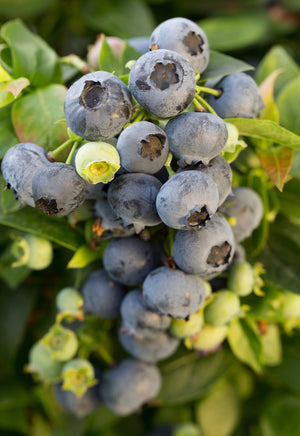 Soils, Foods
& Fertilizers
Beautiful, bountiful gardens start with healthy, dark, nutrient-rich soil.
We the Wild is simple to Use All Year Round. Won't Burn or Overdose Your Plants. Safer For Pets & Plants.
Amend, plant & feed.
At Bast Brothers, we are invested in using the finest locally sourced organic soils & fertilizers to promote the health and growth of our live goods. We are proud to carry Bumper Crop® Soils and Espoma Organic Fertilizers & Soils in store!
Organic Soils & Composts
A complete line of potting soils and soil amendments that can be used for organic gardening. No synthetic plant foods or chemicals are used.
We carry: Bumper Crop Soil Builder & Potting Mix, Espoma Organic Potting Mix, Raised Bed Mix, Garden Soil and Land & Sea Compost
Shop Soils
Organic Fertilizers
The Espoma Organic Liquid Fertilizers are scientifically proven to grow bigger, better plants with larger blooms. These liquid concentrates contain natural proteins that are enhanced with kelp extracts, humic acids, and a proprietary set of beneficial microbes that provide maximum results.
Shop Fertilizers
Plant Food
Feeding your plants regularly or as directed is critical to enjoying vigorous, lush, and healthy growth over time. If you've ever experimented with growing well-fed plants alongside unfed plants, you've seen the difference it makes.
Shop Plant Food
product spotlight
GardenStraw
For use in raised beds, containers & garden beds. Here's why we love it:
- Reduces watering by up to 50%
- Prevents most weed seed from germinating
- Keeps soil cool and moist
- Shields plants from mud splatter from rain
- Reduces risk of tomato blight and reduces the number of potato beetles
- Your shoes stay clean; soft to walk on bare feet
- Mix into hard clay soils to improve soil fertility
Learn how it works
Bio Protectant by Arber
Arber's bio protectant helps your garden grow to new heights with greener leaves, deeper roots, and improved soil health.
Use On: Vegetables, roses, fruits, berries, nuts, flowers, foliage, ornamental trees and shrubs.
Controls and Prevents: Powdery mildew, botrytis, black spot on rose, white mold, leaf spot, rust, and more!
Shop Arber
limited time
Save $1 per bag when you buy 4 or more bags of Espoma Organic Soil.
Discount applies to Espoma 1CF & 2CF Organic Potting Mix and Espoma 1CF Organic All Purp Garden Soil.
new in store
Edible Garden Protectants
Eco-1® Garden Spray is a botanical insecticide-miticide-fungicide that can be used on everything from edible to ornamental plants.

Eco-1® Fruit & Vegetable Spray is packed full of organic botanical oils for wide-ranging control of soft-bodied insects, mites and fungal diseases.
Weed out garden diseases.
At Bast Brother's, you'll find treatments for common problems like powdery mildew, rust, leaf spot, and more. We also have disease solutions for trees, shrubs, flowers, indoor plants, houseplants, and flowering tropical plants. Looking for organic solutions to prevent and control diseases associated with herbs and vegetable gardening? We have that, too!
Disease Control
Protect your plants.
Preventing or treating issues is easy when you rely on local experts to help you navigate the problem and identify the right solution. Shop our selection of disease preventions & treatments for your garden.