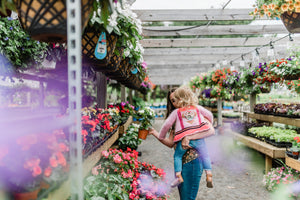 Photography
at Bast Brothers
Photography is permitted by paid reservation only.
Interested in taking your family photos on our beautiful grounds? Read our policy below!
General Policy:
PROFESSIONAL PHOTOGRAPHERS & PHOTOSHOOTS
We welcome you! We love that you love our grounds as the backdrop to family portrait sessions, engagement shoots and maternity shoots! If you would like to shoot at our location, please fill out the form below to inquire about booking a time to shoot on our grounds.
We book reservations in 1 hour increments at $50/hr. Note that all requests are subject to approval, pending staff availability, ect.
Rules for Photoshoots:
AVAILABILITY
We allow photography between 9am-6pm on weekday's & Saturday's, and between 12pm-4pm on Sunday's. Any requests outside of our designated time periods MUST be approved by email first.
PERMISSIBLE PHOTOSHOOTS
Singular photography sessions and mini photography sessions are permissible, but subject to approval based on garden center events and other scheduled photographers. We DO NOT PERMIT large groups or wedding parties. All time slots must be booked and approved per our Photography Inquiry below. The fee is $50/hr. No walk-in's allowed.
WHERE TO SHOOT
The permitted area includes: In front of our retail barn, on the central cement pad in front our our retail greenhouse, in our retail greenhouses, throughout the pergola as well as our tree & shrub area.
We do NOT own the peach orchards behind our property. Please do not take photos in the peach orchards, as that is an active farm. Any photographer taking photos within the peach orchards will not be permitted to shoot on our property again.
CANCELLATION POLICY
In the event of inclement weather, we will do our best to reschedule your session for another suitable date. If unavailable, the $50 fee is fully refundable.
Photography Inquiry
Please provide the following information: Date of desired photoshoot, desired time (9-6pm Mon-Sat, 12-4pm Sun), and indicate single session or mini sessions.